The Very Best Real Estate Is Inexpensive
Posted on
05/14/14
---
How fortunate are those businesses that acquire prime real estate? For retail brands, the exposure of being in a high-traffic location is invaluable. Being accessible to customers and shoppers is a major boon as well. Even in the digital world, brands fight over real estate. Everyone wants to be on the first page of Google and desires to own an easy to remember URL.
What if the price for real estate proves too expensive? Not everyone can afford Madison Avenue or a billboard on a major highway that costs upwards of $10,000 per month. There is a solution that makes it possible for your business to secure the world's best real estate for a small investment. Promotional products help your organization land the real estate that matters most. Here's a list of handsome properties that are available for pennies on the dollar.
Desktop Real Estate
If your target customer owns a desk, shouldn't your brand be on it? Obtaining such valuable property may be easier than you'd expect. A great-looking, great-sounding customized Bluetooth speaker is destined for desktop greatness. The classic
executive tea box
is a proven winner as well. Personalized mobile phone and tablet holders will land your brand a downtown space on desktop city too. Other notable desktop-worthy items include branded note holders, highlighters, calculators, sticky notes, picture frames and mugs.
Automotive Real Estate
− You think a billboard is impressive? Try landing your brand message inside the car! A customized
visor sunglasses holder
or mobile phone charger will put your brand in the driver's seat. Branded microfiber cloth, sunglasses or an umbrella will have your brand riding up front too.
Handbag Real Estate
− How much more intimate can you get? Personalized lip gloss, mints, hand sanitizer and customized pens are but a small representation of the wide array of handy products that land in purses. And who wouldn't be most appreciative of a promo in the form of a handbag holder?
Kitchen Real Estate
− Some brands get cozy enough to live among the members of their target audience. Snack bag clips, refrigerator magnets and
culinary tools
with your company logo will be invited to stay for dinner. Memo pads, magnetic calendars, coffee mugs and tumblers are also among the promos that gravitate toward the kitchen. The party always moves to the kitchen!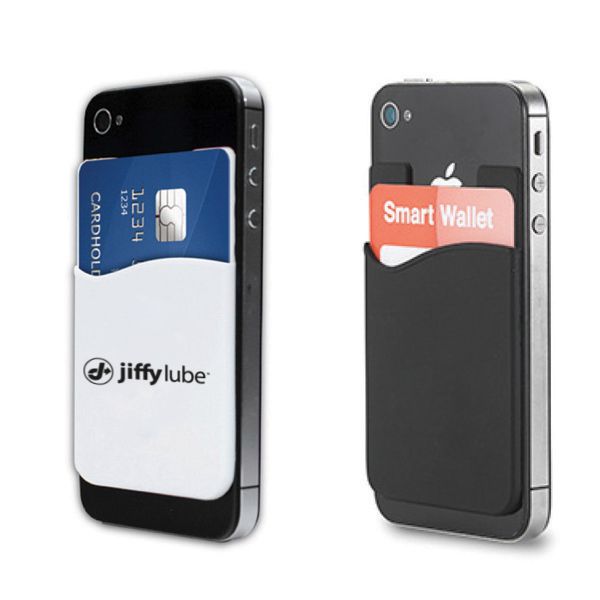 Mobile Phone Real Estate
- Talk about high-traffic real estate! The smart phone represents an incredible opportunity for your brand to get a ton of impressions every day. One of the hottest promotional products this year is a mobile phone wallet that sticks to the back of a cell phone and provide easy access to a license, debit/credit or business card. Customized smart phone covers and screen cleaners are also useful products that place your brand in close proximity to your best clients and prospects.
As you can see, there are innumerable strategies for landing your brand some prime real estate. Billboard ads come and go, and the sizable money spent is gone when the contract period is up. Meanwhile, promotional products continue to generate impressions for years. They're appreciated and passed along in a way that leaves traditional advertising in the dust.
When your brand is ready to make a move, call Farfromboring.
Have we got a place for you!
If you enjoyed this post, Share with friends!
Tweet
Got a question, comment, or suggestion? Let's hear it!