How Do Your Promo Products Fit Your Greater Marketing Strategy?
Posted on
02/22/19
---
Doing promo is one of the most important aspects of marketing regardless of your industry. The way that you negotiate your promo products will determine how your overall marketing strategy succeeds. One of the most important problems you will ever face is how to fit your promo products in with the rest of your outreach.
The strategy that you use will vary with your industry as well as with the needs of your individual business. Fortunately, there are some tried-and-true strategies that you can use to align your short-term promo with your long-term marketing. Here are the overarching themes that you should adhere to.
Product Relevance
If you are in the automotive industry, then you should probably consider automotive promo products in your marketing strategies. Why? You want people to remember what your company does as soon as they use one of your promo products. Health and wellness companies should use health and wellness products like antibacterial products.
Brand Awareness
The products that you choose as promo should create a lasting awareness for your brand. This means that you should stay away from products that can be used once and thrown away. You want a product that can be used over and over again. This is, after all, your ongoing business card.
Positioning
Where are your potential clients going to encounter your products most often? Once you figure this out, are your products making the best use of the space? Basically, you are trying to take up as much space with your message as possible, and you want to get as much of the important information out on the table as possible. Make sure that the piece of info that is most relevant is largest. For instance, if you are using mugs to advertise to people in cubicles for eight hours a day, you may want to increase the size of the email font. Your potential customers will be in front of computers all day, and this is the easiest way to bring them in touch with you.
Adding Personal Value to Your Brand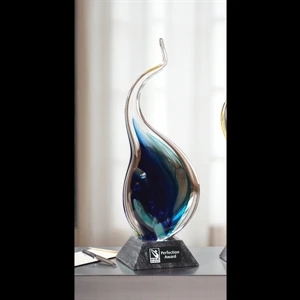 There is no guarantee that your promo items will be a hit with all of your prospects. With this in mind, you need to make sure that every time you send out a product, it has the potential to add personal value to your brand. What is personal value? You can call it the 'cool factor' that makes people keep your products instead of throwing them away. Collectibles are a great example. If your products can be deemed a collectible, then you have a much better chance of longevity on the tables and countertops of your prospects.
Taking Advantage of Perceived Pricing
The cost of promotional items is a full unknown to most people. In most cases, because companies buy products in bulk, the price that you pay is much lower than what your prospects believe that price to be. You can use this to your advantage. If your prospects think that you are spending more than you are on promo, they are more likely to trust you and give you their business.
If you follow the best practices above, you will certainly have a bead on creating a promo strategy that you can use over the long term. Keep it up and analyze your results. No strategy is perfect from the beginning. It will certainly get better with time. The longer that you keep up with your data and tweak your promo, the more precise and aligned your promo strategy will be. FarFromBoring is ready to help!
If you enjoyed this post, Share with friends!
Tweet
Got a question, comment, or suggestion? Let's hear it!