Strengthen Your Brand Immunity This Winter
Posted on
09/29/14
in
Health and Wellness Products
---
It's that time of year again. The kids are back in school and so are the germs. Doctors suggest washing hands frequently; avoiding sick people and getting a flu vaccine to avoid colds and flu. At Farfromboring, we've seen firsthand how preventative products and promotional items can work together - hand in
sanitized
hand - to help people stay healthy and brands stay relevant.
Here are 5 promotional items to prevent spreading germs while spreading the word about your business!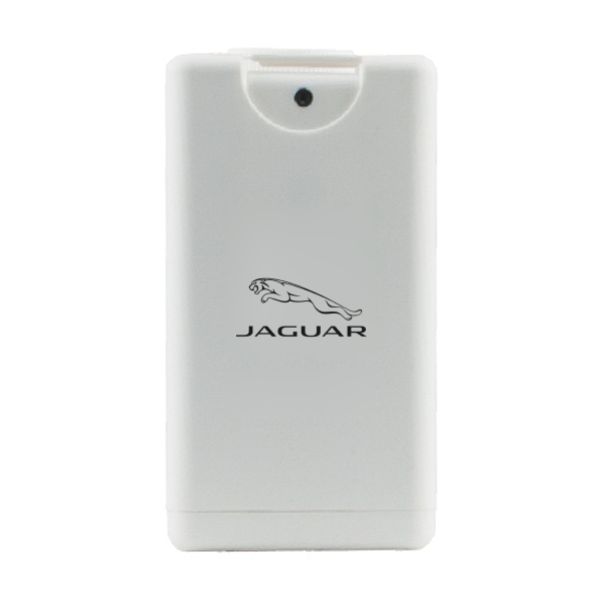 Hand Sanitizer.
Compact, pragmatic and easy on the pocketbook! What better way to promote wellness and your company logo?
Hand sanitizers
from Farfromboring are offered in an array of packaging. The range from small bottles with carabineers attached, that provide easy portability − to large pump dispensers that offer generous space for your logo and acquire center stage positioning on a desk or sink. With spray and gels options, not to mention assorted scents, your brand will knock out colds and the competition at the next wellness event or tradeshow.
Travel Wipes
How many times have you been on an airplane, in a restaurant, or amusement park and wished you had a sanitized wipe? Parents on the go and frequent fliers would certainly agree that wipes are essential when traveling, especially with children! With snap tight lids or resealable adhesive closures, and your brand logo on the front, it will be clear who's serious about helping people clean up their act. Travel wipes are an ideal marketing tool for healthcare facilities, hotels and travel agents.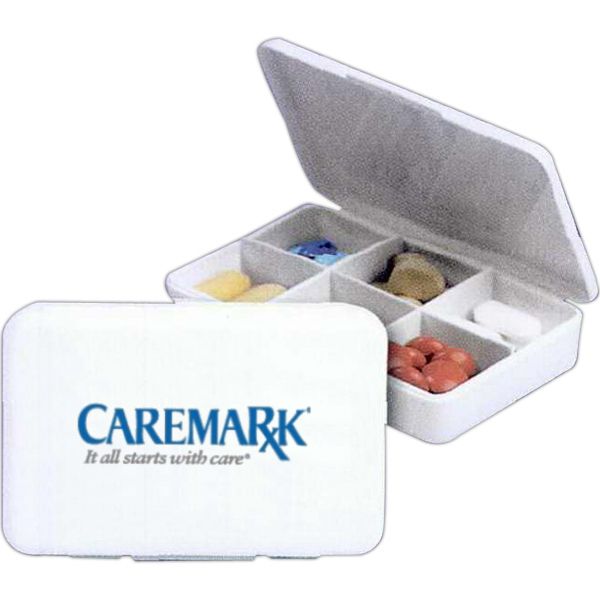 Promotional Pillbox
For pills or vitamins, promotional
pillboxes
present a lightweight and portable advertising device for pharmaceutical companies, medical practices and health-related brands. Promote your company logo in bold print on a solid or translucent case. Help members of you target audience strengthen their immunity during cold and flu season - it's a perfect carrier of vitamin C or airborne for travelers too! When someone gets that irritating throat tickle or a stuffy nose, they'll surely appreciate the brand that helps to combat an oncoming cold! This handy product is a smart promo that people may not think to purchase, but they'll enjoy owning and keep it handy. That spells advertising success for your brand!
Travel Tissue Packs
Aaah choooo! Another fantastic on the go promotional item for combating illness and promoting your company is a
travel tissue packet
. Farfromboring offers refillable dispensers as well as disposable pouches. These are excellent promotional products for fitness centers, banks, real estate offices or any business that interacts with the general public. Offered in a variety of colors and imprinting options, so that your logo is handsomely displayed.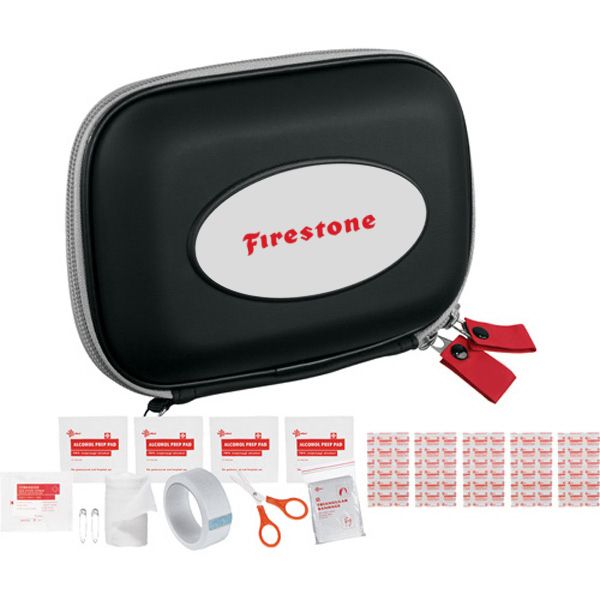 First Aid Kit
To quote many wise Grandmothers,"You never know!" It's true. You never know when you'll need a band aid, tweezers or insect sting relief. Your brand can help people to always be prepared.
First aid kits
are handy promotional gems! With an array of styles and materials to choose from, you'll have your logo prominently displayed on the outside, while various essential bandages, antiseptic crèmes and aspirin lay in waiting on the inside. Ranging in price to fit any companies marketing budget, this promo is a savvy investment for car dealerships, medical offices and of course, the hospitality industry.
As cold and flu season approaches, this is prime time to keep yourself and your brand in good shape. With these and other smart promotional items, your company can help to inspire all around wellness, strengthening your local community and bolster your reputation at the same time.
If you enjoyed this post, Share with friends!
Tweet
Got a question, comment, or suggestion? Let's hear it!