Tailgating Promos Announce Your Logo at the Big Game
Posted on
09/26/14
in
Events
---
The urban dictionary defines tailgating as "Drinking lots of beer or makin' food in the parking lot before a sports or other large event, (usually a football game or concert.)" These days, such definition of our great American pre-event pastime could use some expansion.
Tailgating has become a sport of it's own. Long gone are the days of grilling up a few hot dogs and cracking open a beer. People take tailgating very seriously! In sports arena parking lots and college campuses nationwide you can find full buffets with all the trimmings including elaborate options − Porterhouse steaks and lobster tails included.
With tailgating popularity on the rise and sports fans comprising an excellent target audience for your company, how do get your brand invited to the party? Have no fear,
our top tailgating promo draft picks are here!
Tailgating Stadium Seat Cushion.
The convenient handle makes it easy to carry into the game and your back will thank you for the comfort, especially if the game goes into overtime. Fans will prominently display your brand message as they carry this
stadium seat cushion
around and each time they jump to their feet to cheer on the home team. This seat adds one and half inches of foam padding to any chair. The vibrant color selection of this branded seat cushion makes it a smart giveaway for your next company picnic too!
Bottle Opener.
Imprint your brand on this handy tool and help someone become a tailgating hero, thanks to being prepared with a classic
bottle opener keychain
. It's also a perfect size for your next trade show or company event. Bottle openers have a high return on your marketing investment. In various colors and styles most double as a key chain as well, ensuring you will always be the woman or man with a plan! Logos great tons of exposure look cool on these durable promotional items. You'll be
opening
the door to new business every time someone lends this bottle opener to their tailgating neighbor. And it may score them some spicy wings in the process.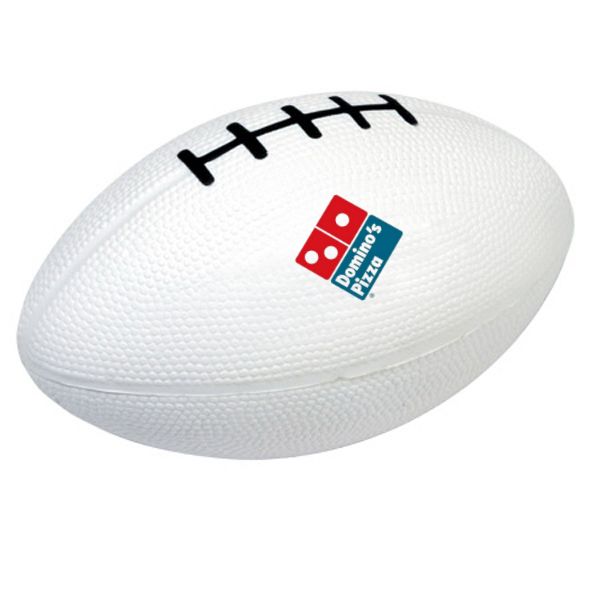 Foam Football.
Okay, so you weren't drafted by the NFL and you don't have an arm like Peyton Manning, but if you're like most people, you really enjoy tossing around a
foam football
. In the parking lot before the game, at the beach or park, footballs spell serious fun for the whole family. Made of lightweight foam, when this ball is tossed up for a Hail Mary, it's your marketing campaign that soars through the sky with this whimsical promotional product. Farfromboring offers these large footballs in rich looking assorted colors. This branded item has staying power, so your company logo is sure to be passed along to sprinting receivers over and over again.
Coolers.
By definition, tailgating requires cold beverages of choice. Farfromboring offers many styles of coolers that are ideal for pregame rituals. Some coolers even provide storage for 54 cans! Others have separate compartments for ice, ergonomic carrying straps and wheels for convenient transport. Imprint your business logo on a durable, leak free cooler and get the kind of attention that builds reputation. Coolers are also the ultimate company picnic party favor or corporate retreat giveaway.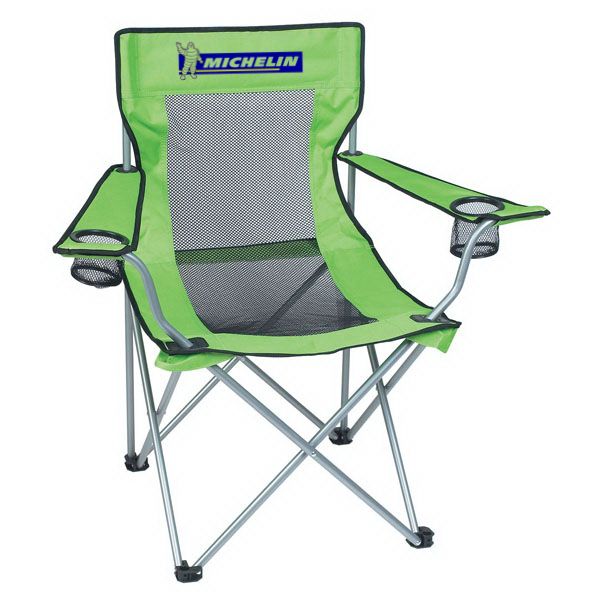 Tailgate Chairs.
Sometimes your tailgate seat is as important as your stadium seats, so this is tailgating chairs are a hot commodity. With a variety of sizes and features, these game day loungers are sure to be appreciated by sports fans and concert goers alike. Many of these durable chairs have numerous features that speak to the quality of this promotional item − like reinforced padded seat and back panels, mesh beverage holders and even attached ottomans to ultimate relaxation. The custom imprinted chairs create valuable brand exposure at the big event, not to mention the park, beach and campsite. Some provide double the broadcasting of your brand, with imprinting on the front
and
back panels.
Individual Can Coolers.
Insulated can coolers
keep beverages cold and brands cool. One of the most reasonably priced promotional items; can coolers are available in a huge variety of colors, shapes and sizes. Displaying your logo on this lightweight, easy to carry, personalized product is surefire way to get in on the action. A proven trade show winner, can coolers that bear your company's logo are sure to capture the attention of spectators everywhere, just like cheerleaders at half time!
Tailgating presents a plethora of opportunities for building brand awareness. Send your brand message out for the bomb and score big with high impact tailgating promos!
If you enjoyed this post, Share with friends!
Tweet
Got a question, comment, or suggestion? Let's hear it!